"Maman quand j'serai grand j'serai bulleur !"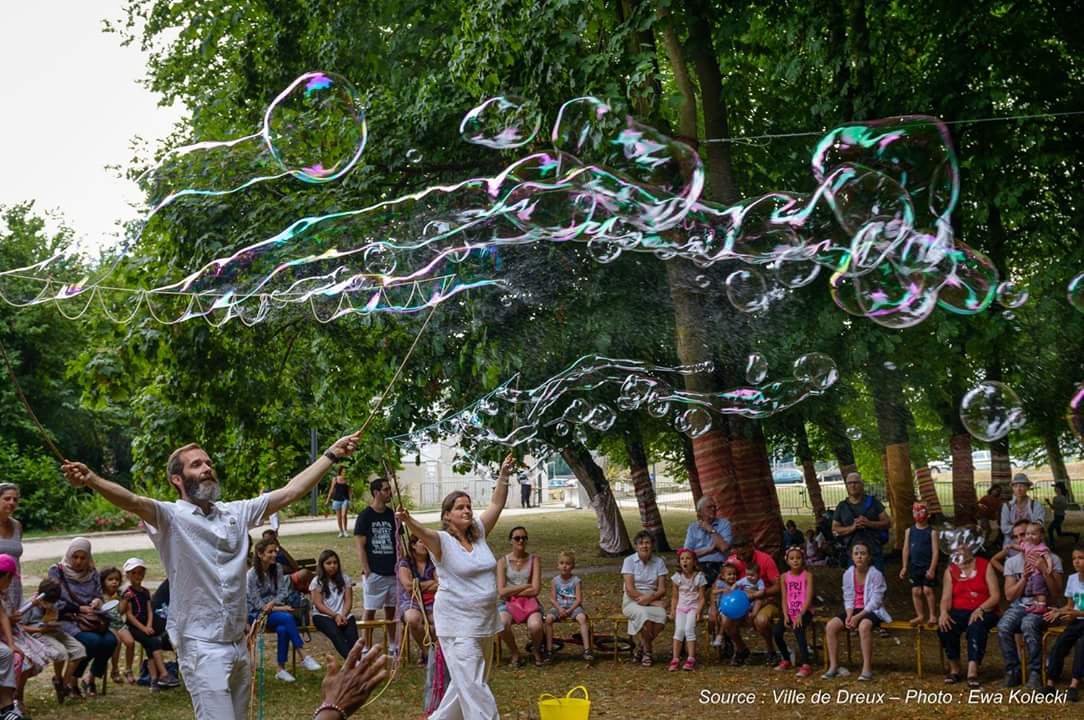 Une idée saugrenue a germée dans la tête de Sylvain : faire des bulles de savon géantes…
Il a d'abord cherché de son côté, il a cherché outre-Atlantique auprès de bulleurs plus expérimentés et petit à petit il a créé sa bulle… Une bulle bien à lui faite de poésie, de prouesses techniques et de défis qu'il relève maintenant depuis 2006.
Depuis 2009, Annaig, bulleuse créative et hyperactive pour qui les bulles sont bien plus qu'un loisir, l'a rejoint.
Aujourd'hui, faire des bulles de savon géantes c'est d'abord un plaisir, mais c'est aussi le plaisir de voir les réactions de ceux que nous avons « embullés » ces dernières années… En bas de chez nous, dans les parcs et jardins vous nous avez croisés, surpris de voir nos bulles de savon flotter dans les airs, et vous nous avez invités à venir buller pour différentes occasions. Venez découvrir tous nos prestations en cliquant ici.
Ainsi, un peu partout les enfants sourient, les adultes retrouvent leurs yeux d'enfants, les gens s'attroupent dans les rues, sur les plages, demandent à essayer et jouent avec les bulles de savon. Les rencontres se multiplient autour de la bulle faisant disparaître pour un instant la barrière de la langue, les différences culturelles ou sociales…  Venez découvrir nos évènements en cliquant ici.
"Nous sommes tous des bulleurs dans l'âme !!!!"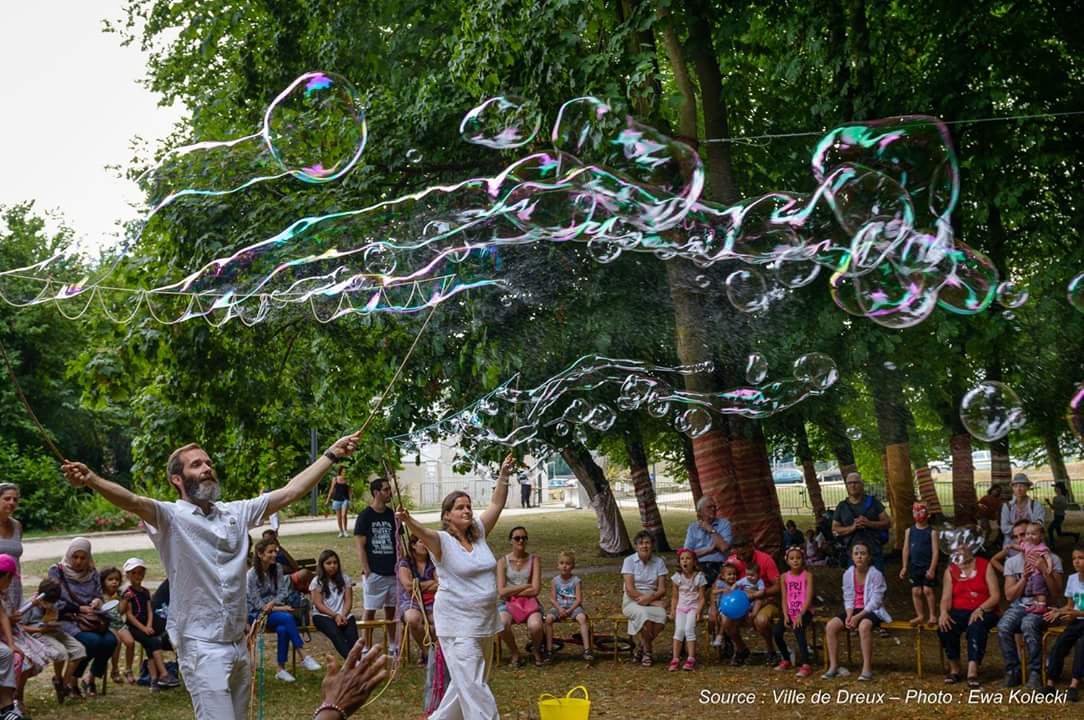 Ebullitions is about a passion for giant soap bubbles.
Sylvain was the first, in 2006,  to begin  the adventure of making giant soap bubbles… What an idea… !
Like an alchemist,  he performed numerous  experiments with different receipes of bubble-mix (his kitchen will never forget it…)  painstakingly developing a special and personnal concoction, perfect for  blowing enormous  soap bubbles in almost   any situation !
Ophélie and Annaig joined him in this technico-poetico-artistic and creative bubble-land.
They are now  « professionnal bubbles makers »… An unusual epithet for a business  card, but it is difficult to capture their magic in words . Their magic is best admired in streets, parks, on the beach or anywhere that they blow their giant soap bubbles !
Invited to  San Francisco for the second Bubble Daze in 2009, and to Copenhagen in 2011,  Ebullitions have  joined an international community of bubble makers. We are a quirky and  creative group of grown-ups bent on keeping our child soul alive. We invite you to join our poetic world.